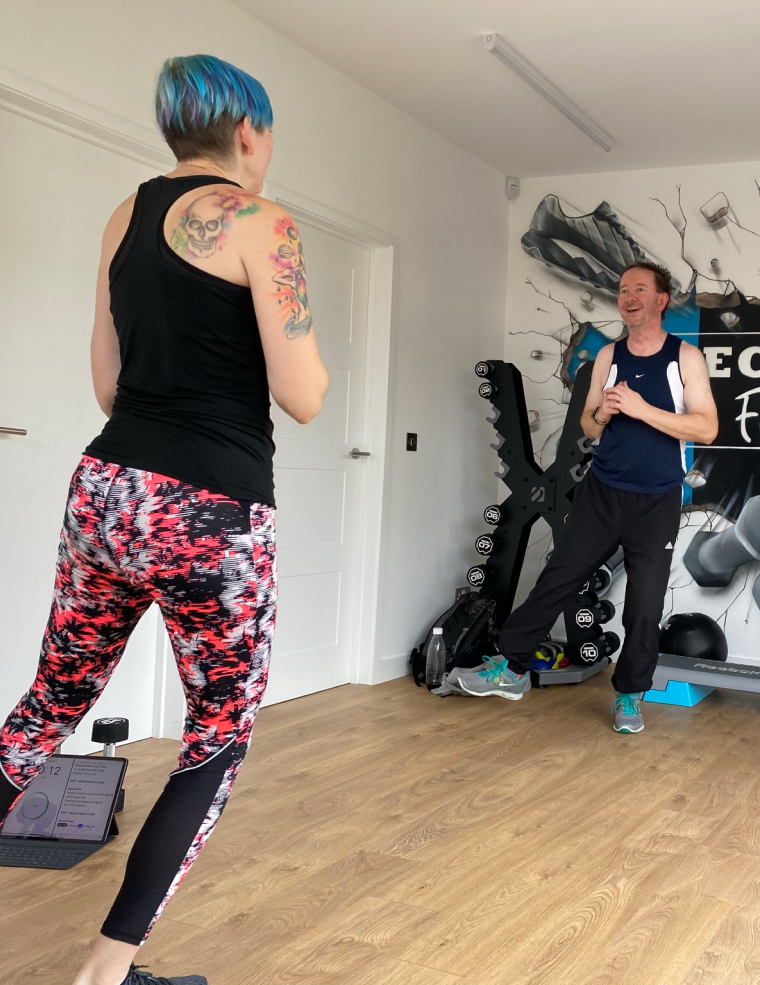 Ready to strengthen your body and mind, boost your energy, improve your mental health, grow in confidence and take back your life?
Train with me one on one!
Geraldine is a great trainer, she is friendly, professional and positive with a high level of experience and knowledge. She was able to listen to my wants and needs to create a specific personal programme to help improve and achieve my health and fitness goals and also provided good nutritional advice.
Geraldine was continuously supportive, encouraging and committed to my fitness journey. She transformed my overall well-being and you felt as in though you were working out with/and making a friend.
Beth. from Kent
I am a regular gym goer but was not seeing substantial results until I booked Personal Training with Geraldine. Right from the start she made me feel at ease, she is friendly and very professional.I had an assessment and then we started training. My target - to lose an inch before my wedding in just over a two week period! Geraldine' s PT sessions were always different, challenging and fun! I lost an inch in those 2 weeks!
I highly recommend Geraldine to be your personal trainer!
Gina Gotts
Geraldine is enthusiastic, professional and dedicated. Her classes have kept me going through these recent weeks. Fast, fun, full body workout varies everyday so you won't get bored. Recommend you join in, whatever your fitness level.
Michelle
I have known Geraldine for over a year now and have found her to be a very genuine person, who listens and cares about the individual. She obviously loves the work she does and puts her heart and soul into it.
Christine Groves
Supporting you through, and/or after your pregnancy, to find ways of moving that work for you, that you enjoy, and take into consideration all the amazing things your body is doing.
At Become Fit For Life we want to guide you on how to adapt your exercises for each stage of your pregnancy and beyond, if you so wish. To feel strong, comfortable and confident.

Want to get a little taster of my
Feel Good workout style?
Check out the workouts on my YouTube Channel  these sessions are only 40 minutes in length, including a warm up and cool down/stretch and they are from the Live workouts I provided for free on Facebook from March 2020 to August 2021. There is a fantastic back catalogue all of which are on the Decathlon UK Facebook page where I originally ran them until April 2021, and the rest you will find them on my Become Fit For Life Facebook page.