Do you feel like you sort of have an idea of what to do to be 'healthy' but no idea how to start?
Tired of seeing all the 'one size fits all' weight-loss centric fitness programs and faddy diets?
Then you've definitely come to the right place!
At Become Fit For Life we don't focus on what you can lose but what you can gain!
Utilising joyful movement, mindful nutrition and mindset - it's a whole body approach, dedicated to YOU and what makes you Feel Good!
We work from the inside out, because when you Feel Good on the inside you'll shine on the outside!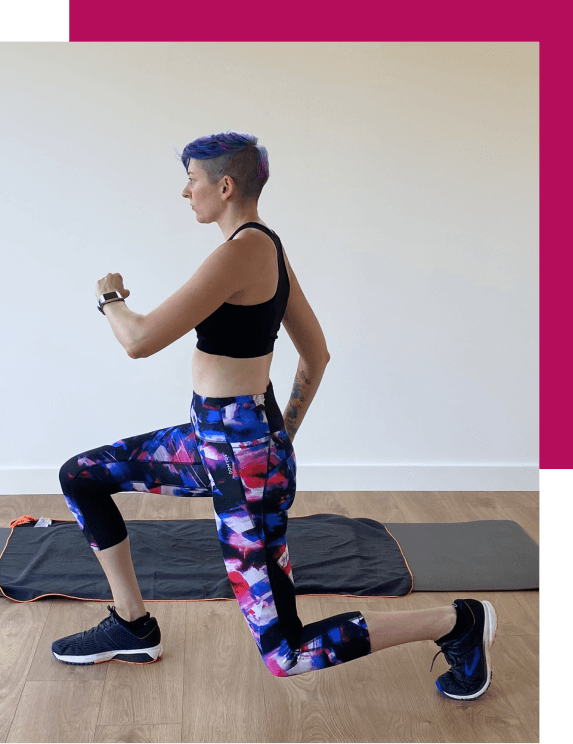 Ready to strengthen your body and mind, boost your energy, improve your mental health, grow in confidence and take back your life?
Train with me one on one!
Supporting and empowering youths from an early age to love the skin they're in and to find a way of moving that they enjoy. This is a body positive space!
Work with me one on one!
FEEL GOOD PT -
PRE & POSTNATAL
Supporting you through, and/or after your pregnancy, to find ways of moving that work for you, that you enjoy, and take into consideration all the amazing things your body is doing.
Geraldine is a very dedicated Personal Trainer and without our time together I think I would have given up exercise a long time ago.
I can't recommend Geraldine enough and nothing is too much trouble especially if you want to ask her for tips on nutrition.
Karen
Geraldine is fantastic!
She is a fabulous Personal Trainer, she shares her knowledge and skill throughout the session. Pushing you to achieve your best at every exercise in her clear, concise and kind manner.
Geraldine shows a great understanding of the anatomy and through this enables the client to feel held, and successful during the workout.
Sarah Kensington
I have known Geraldine for over a year now and have found her to be a very genuine person, who listens and cares about the individual. She obviously loves the work she does and puts her heart and soul into it.
She has nurtured me personally through multiple painful injuries after falls, her advice has been focussed and resulting improvement in my muscle weakness has been apparent. In fact the physiotherapist discharged me early as I was doing so much more with Geraldine.
Christine Groves
Hey, I am Geraldine
a tattooed, pierced, statement haired mum of two with a massive love for life!
I am a wellbeing and holistic health coach, guiding those lost on their health and fitness journey to find their Feel Good in Mind, Body and Soul.
My unique approach to fitness and health developed from my own personal wellbeing journey, realising the power of daily movement to improve mental health but also knowing that exercise is merely the start.
Hey, I am Geraldine
a tattooed, pierced, statement haired mum of two with a massive love for life!
Become Fit For Life is located in Sidcup, Kent, United Kingdom
BUT can proudly train people from around the worlD
Geraldine was an amazing ambassador for Decathlon, and ran some of our most popular live online classes to date. We could always count on her to bring great energy along with expertise to her sessions, which our customers loved through lockdown. Tune into her workouts for a lot of fun and a fantastic workout!